Set a reminder on your smartphone: from September 7-9 TENCENT, WeChat's parent company – is set to give away RMB200 million to charity.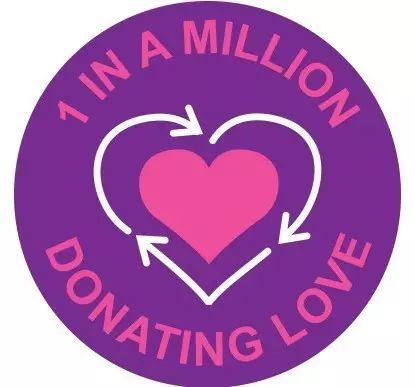 For these 3 days they will match, yuan for yuan, or even triple, every donation made to participating charities on their WeChat fundraising platform.
ROUNDABOUT is taking part to raise funds to support vital medical care for children & education initiatives for underserved children throughout China.
 Note: You need WeChat wallet to donate. Find out how to set it up below:
 How to set up WeChat Wallet
1. Under "Me," click "Wallet."
2. Choose a six-digit payment PIN.
3. Enter your debit card number and the name associated with the bank account. The latter must be entered exactly as it appears in your account. If you get it wrong more than three times, you'll be barred from trying again for a certain amount of time.

4. Enter the six-digit verification code sent to your mobile phone.
 Here is how to take part on September 7-9
Step by step
Search for Roundabout's official account: roundabout666, add the account then look at the bottom of the page to see this: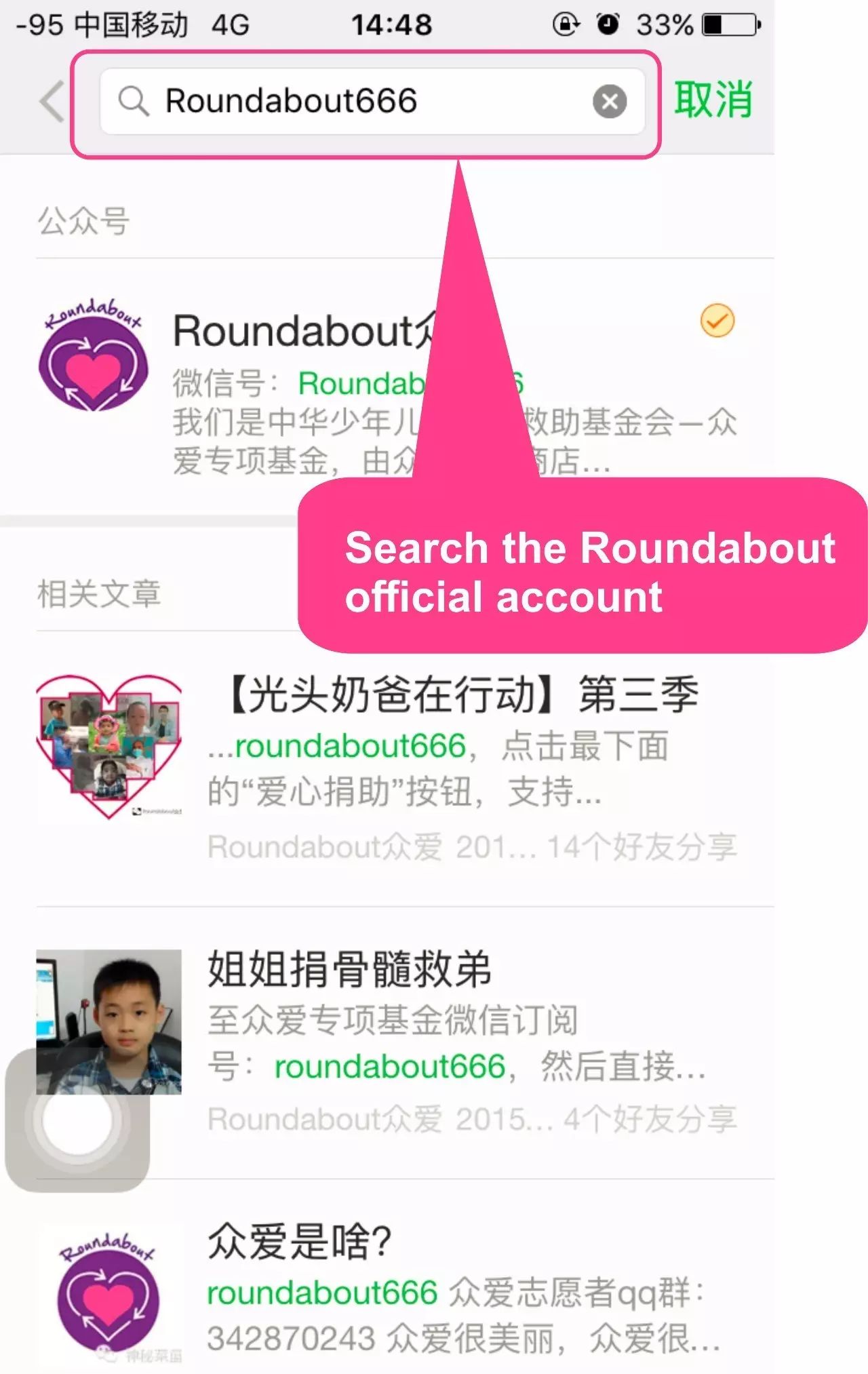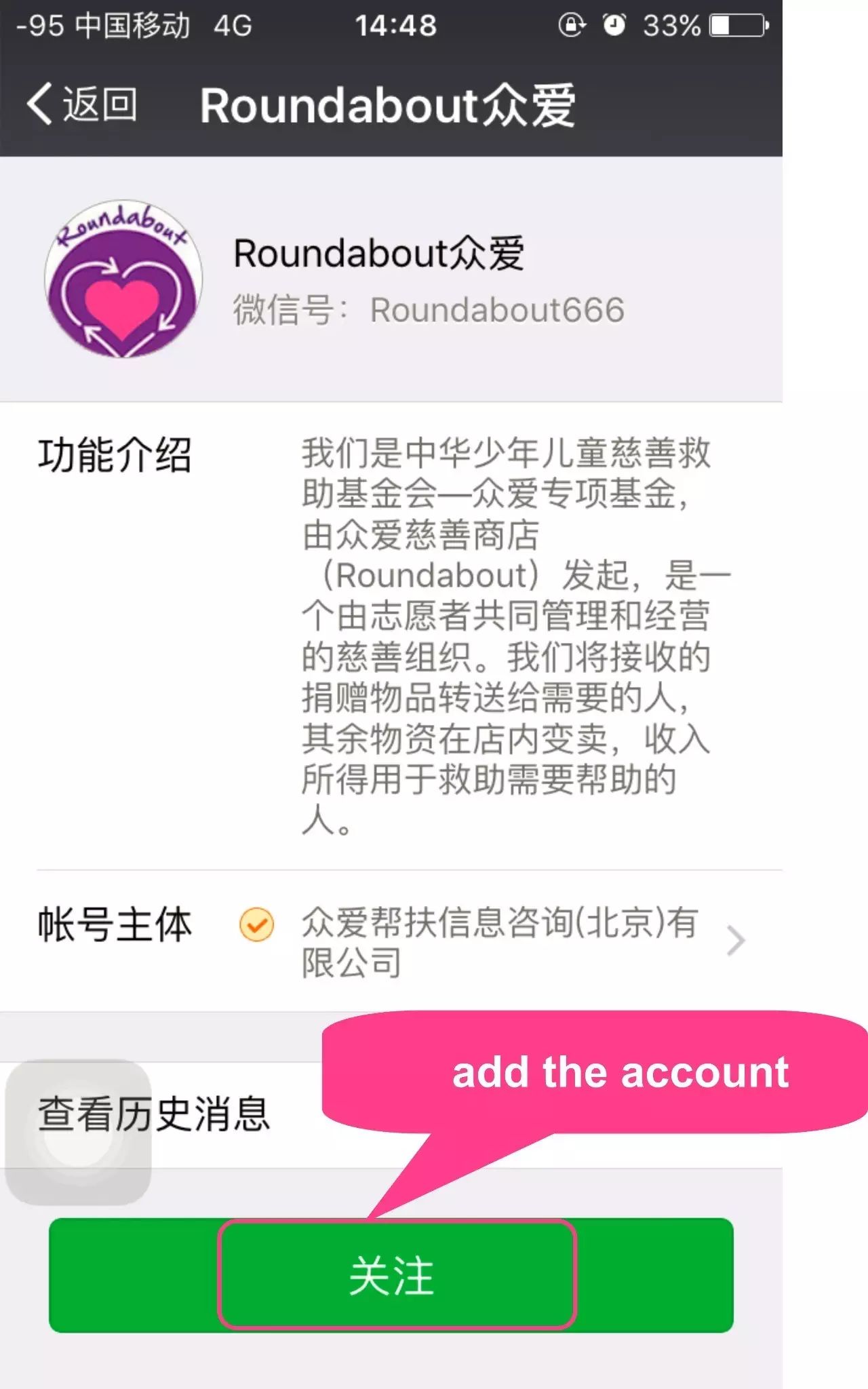 Click to find the fundraising projects
Click on the last project on the list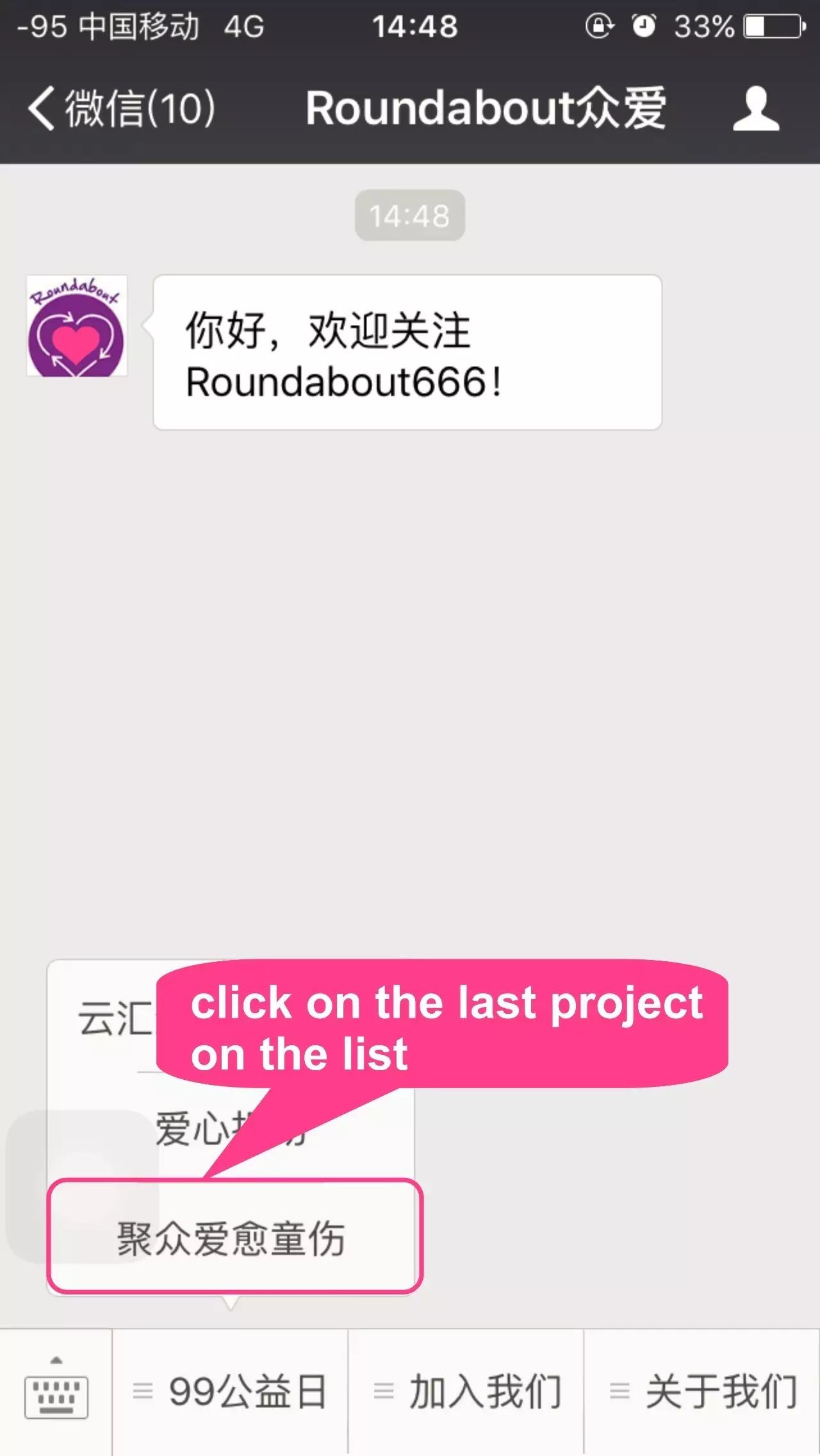 Click on the button to the left to go to the donation page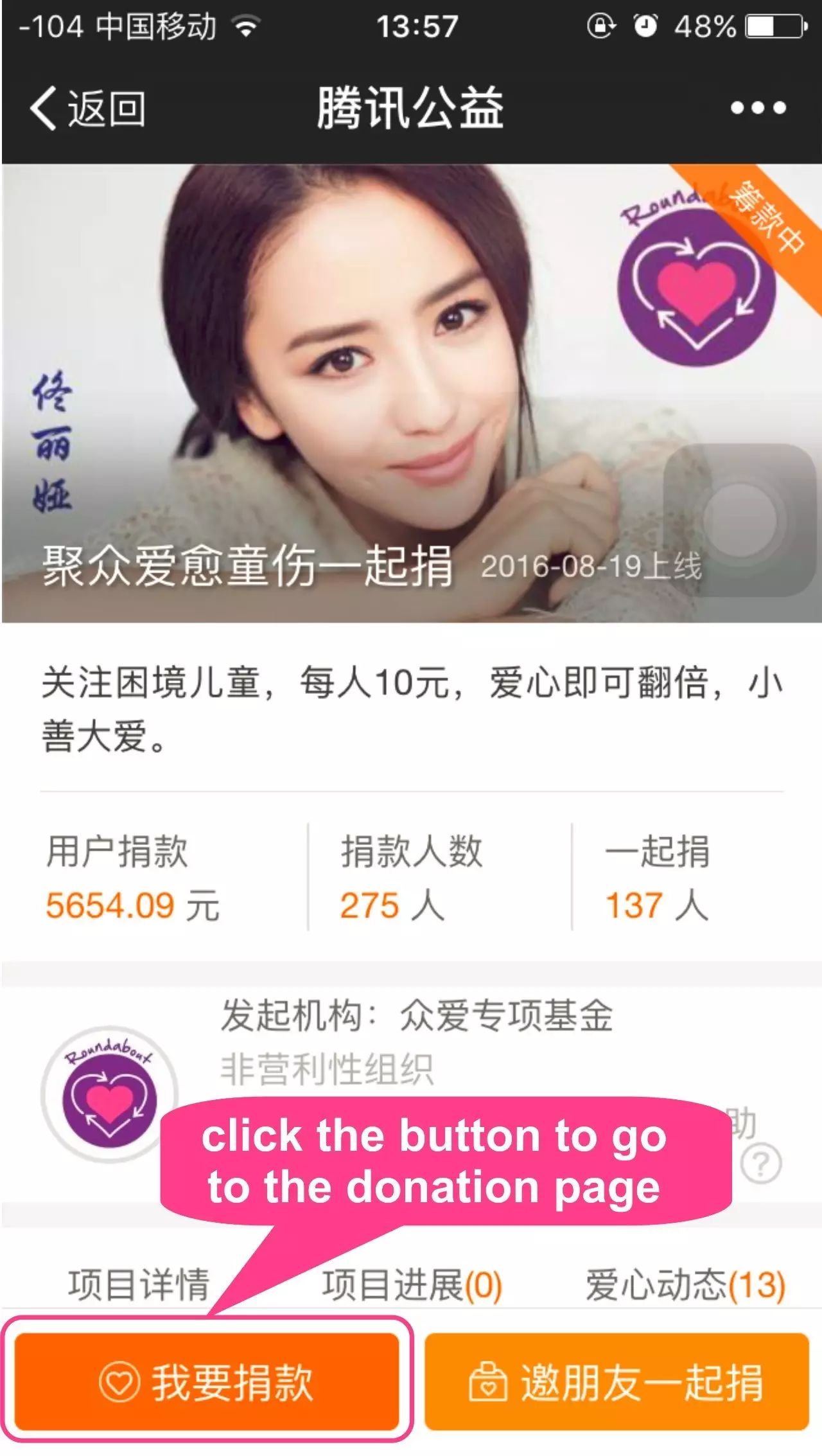 Donate one of the pre-selected amounts (RMB20,50,100,500) or write the desired amount in the space below. Then click on the orange button to go to the confirmation page.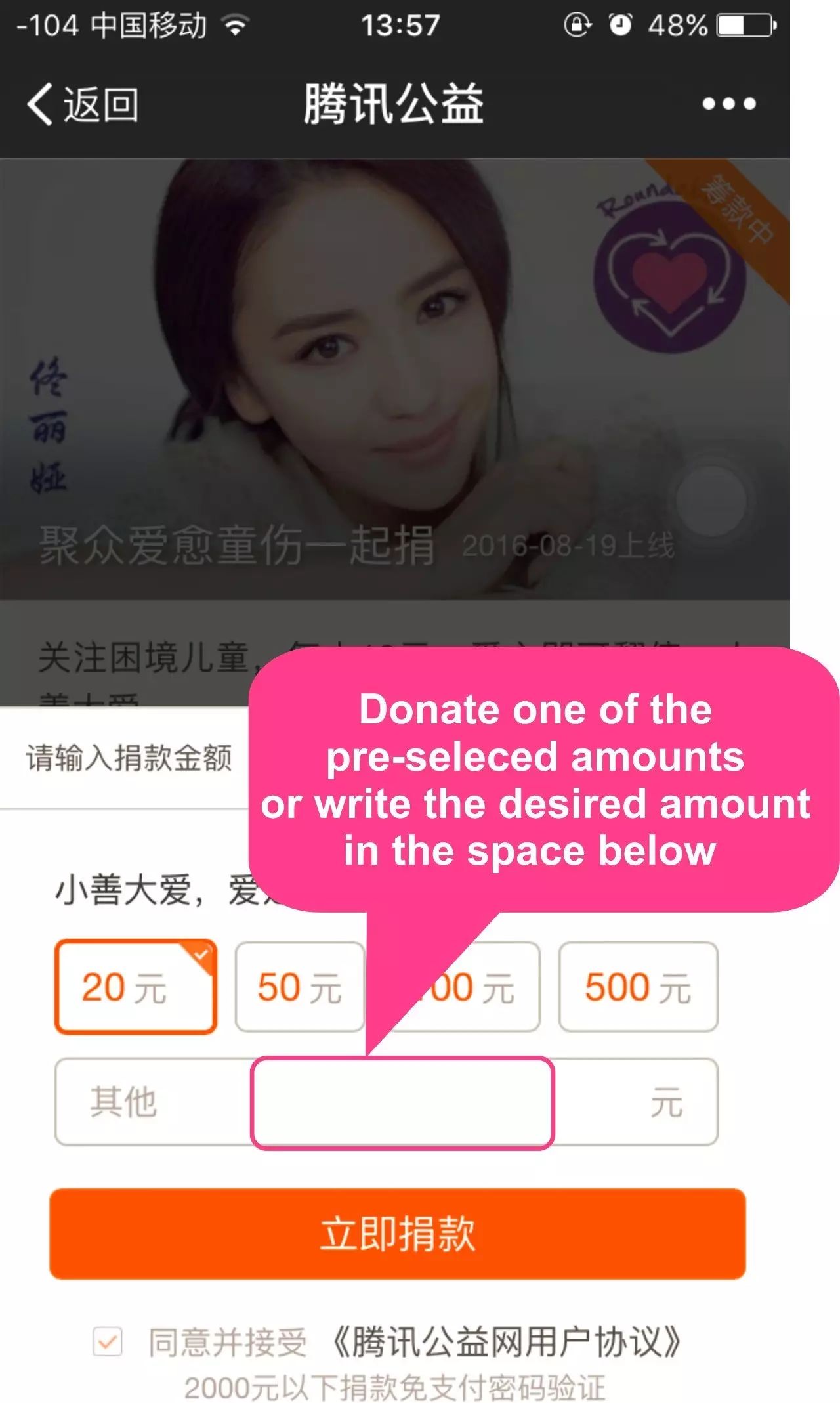 Click on the green button to confirm your payment.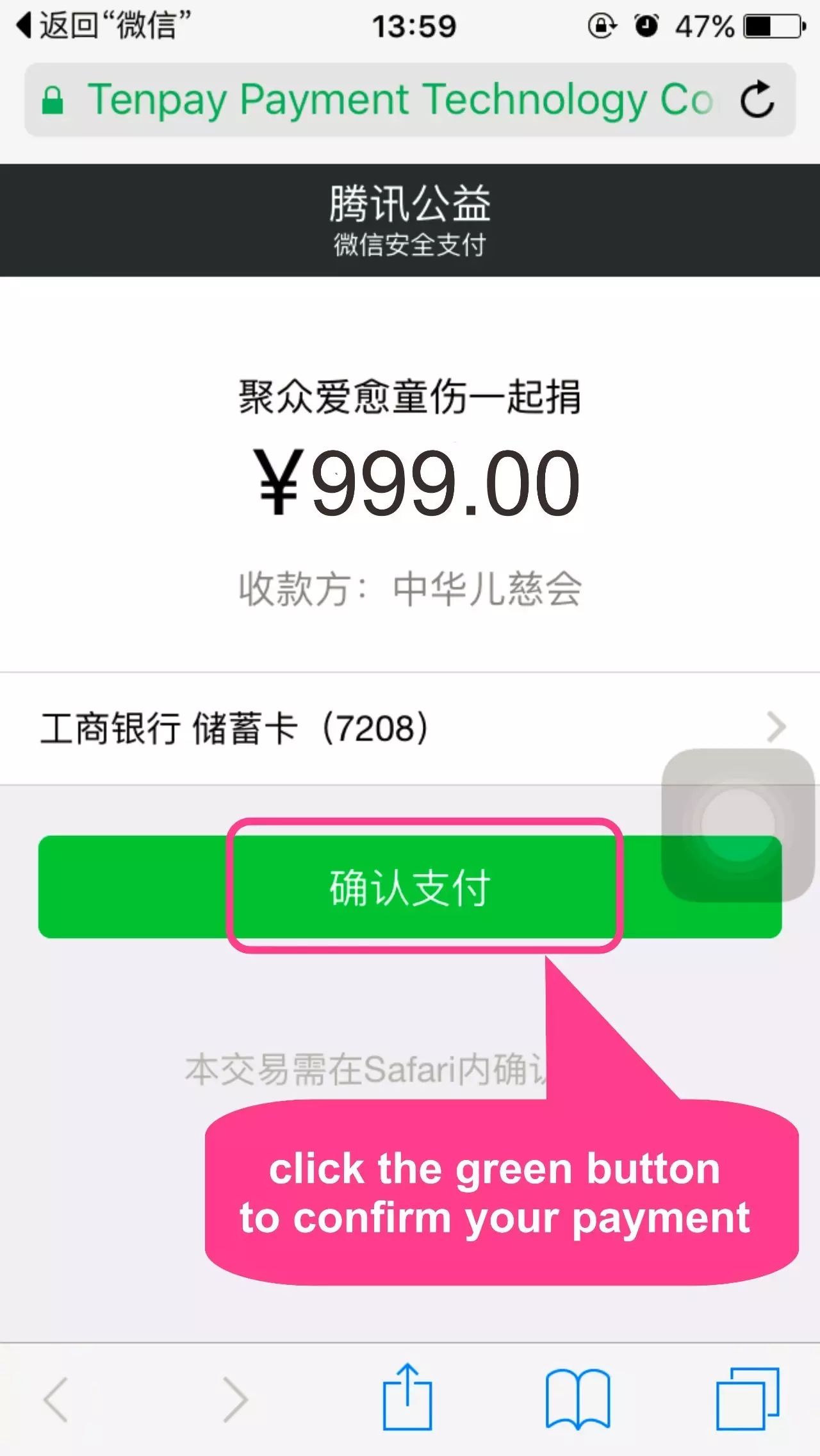 If you wish to see your donation certificate & inspire others to give then click on the pop-up window's orange text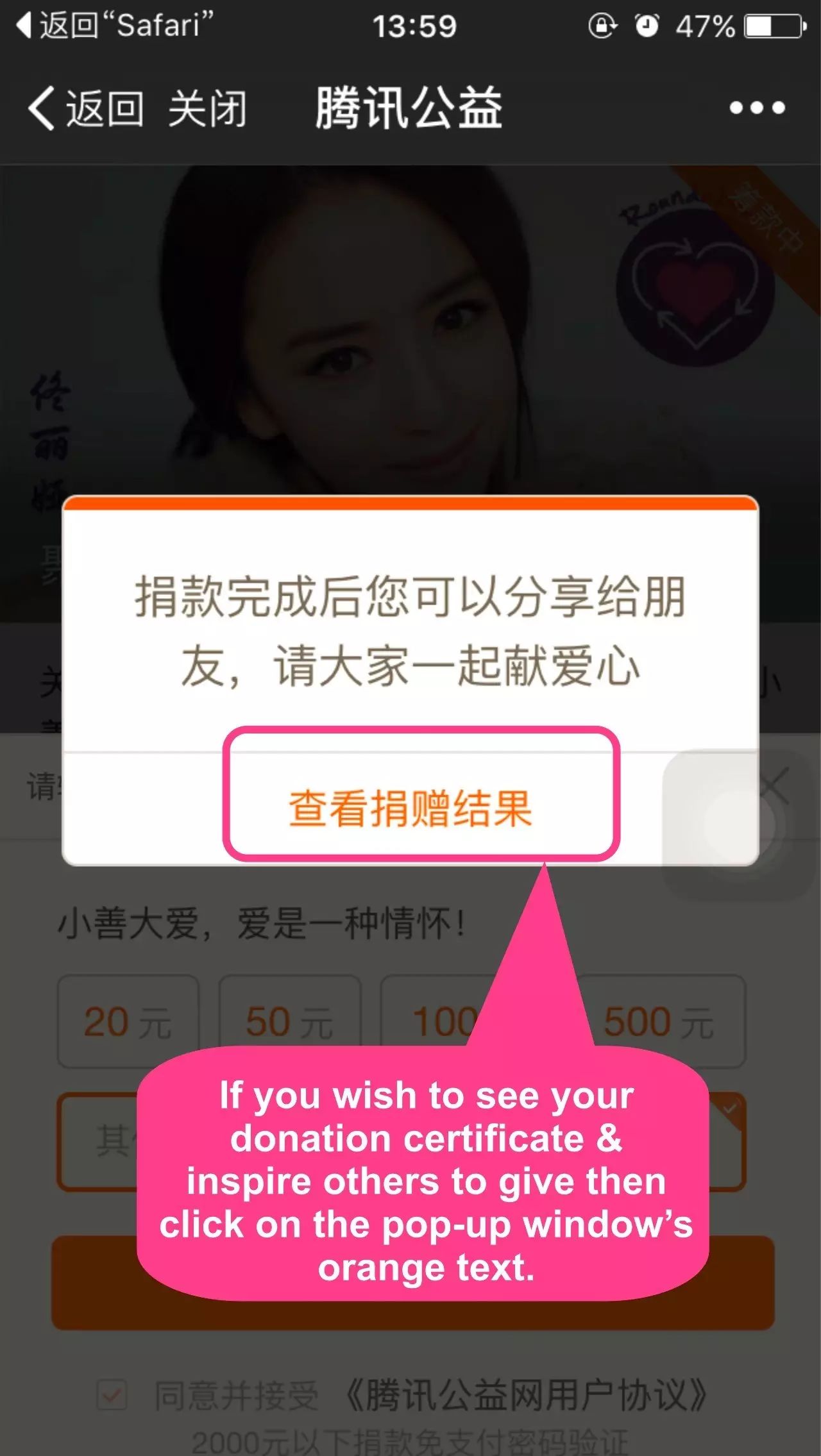 The donation certificate doesn't show how much you donated just that you donated.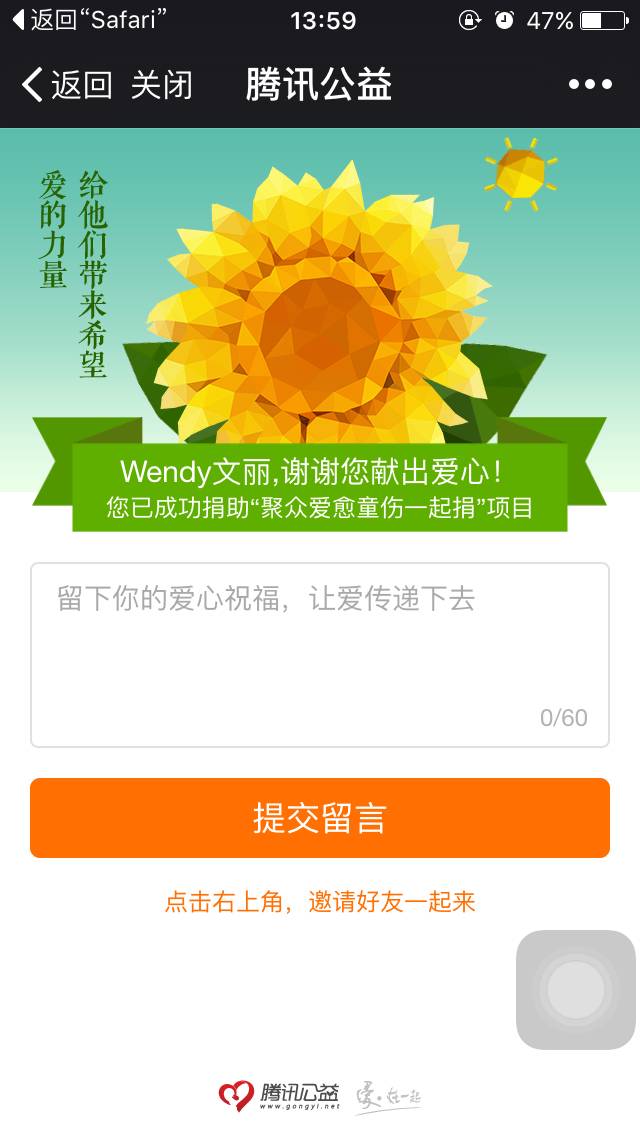 Roundabout's Tencent Fundraising will donate so much love to those children in need.
Make a difference by being part of the '1 in a million donating love' fundraiser for Roundabout.
Since November 2014, Roudabout has been eligible to receive public funding in China under the China Charities Aid Foundation for Children (CCAFC) & all funds raised under CCAFC & intended for Roundabout will go directly to the causes that Roundabout supports.
Scan the QR code below to donate.